Facebook Deletes Cheerleader's Hunting Pics
Posted by paulchronister on July 12, 2014
Many of you have probably seen this Texas cheerleader and hunting advocate, Kendal Jones, posing with a variety of animals she had shot earlier this month on safari in Zimbabwe – such as the leopard above – all over social media. The pictures caused widespread outcry from animal-rights enthusiasts, and shortly afterward Facebook took down a series of Jones' trophy snapshots, not because of the public outcry, but because the pictures violated Facebook's terms of service.
Facebook stated that the pictures broke their community standard rule about "graphic images shared for sadistic effect or to celebrate or glorify violence." A Facebook spokesperson said "We remove reported content that promotes poaching of endangered species, the sale of animals for organized fight or content that includes extreme acts of animal abuse."
19 year old Jones is a star of an upcoming hunting show on the Sportsman Channel, and has taken to social media to argue that safari hunting is socially responsible, since the money from hunting trips goes toward conservation efforts.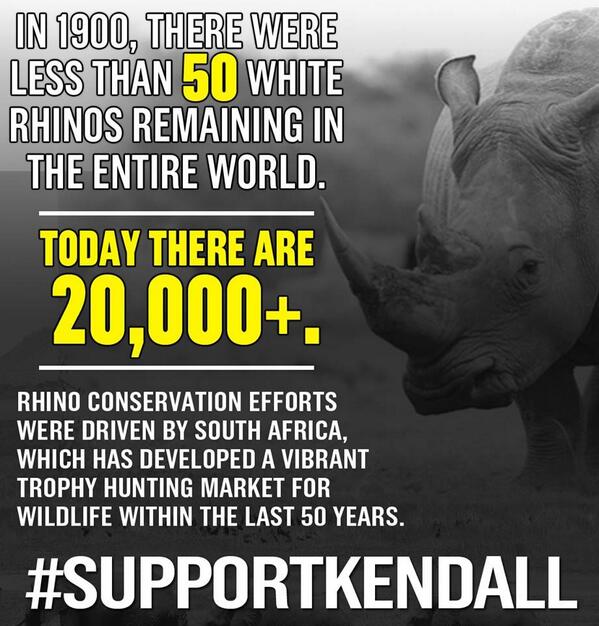 Jones' first kill at age 13 was a white rhinoceros, many conservation organizations still claim that white rhinos are a near endangered species. Jones' Facebook and Twitter accounts have been flooded with both haters and supporters, causing a stir of heated conversation on social media about organized hunting and guns rights.
In a satirical response to the outcry over Jones' pics on Facebook, internet humorist Jay Branscomb posted a photo of Steven Spielberg on the set of Jurassic Park with the caption "Disgraceful photo of a recreational hunter happily posing next to a triceratops he just slaughtered. Please share so the world can name and shame this despicable man."
The funny thing is a lot of people didn't get the joke, and thought Spielberg had really shot a dinosaur. See the Facebook conversation here.